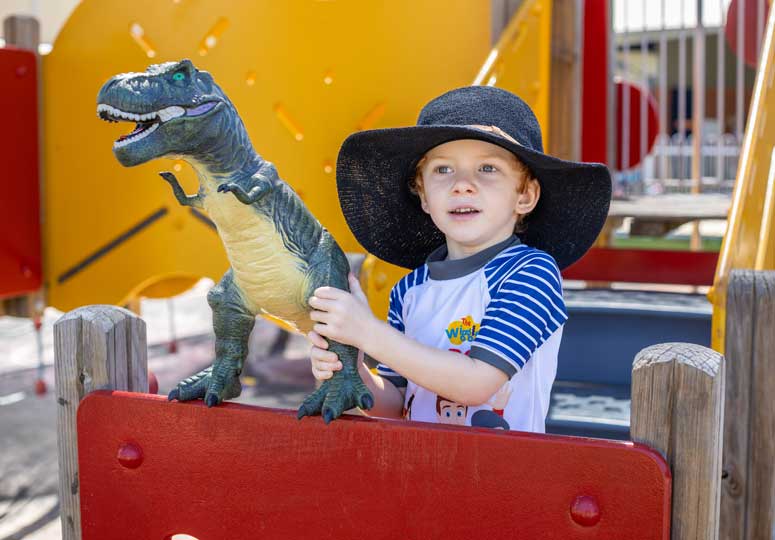 Meals & Nutrition
Good nutrition is important to growing bodies and meeting developmental milestones.
At Pelican's Nest, your child will enjoy a variety of nourishing meals, developed in accordance with Nutrition Australia's policy guidelines that meet at least half of your child's daily nutritional requirements.
All of our meals are fresh and cooked on-site by our school's qualified chef – We offer Paddock to Plate meals wherever possible, to offer education on the food kids are eating, and where it comes from. Menus are developed seasonally and included in our daily fee.
Daily meals:
Morning tea
Lunch
Afternoon tea
Healthy snacks
Grazing platters of delicious meats and fruits to assist children in trying new things.
Special requirements?
Please contact the Early Learning Centre to discuss your child's dietary requirements.
Environment
Providing a safe, fun environment that your child will love.
Pelican's Nest has been designed to provide outstanding facilities and resources for young children. These include:
Bright, spacious rooms
Quality play and educational resources
Indoor and outdoor play and learning areas
Interactive smartboards
A playground designed by the leading world company in playgrounds
Acoustically treated rooms
Secure premises with PIN code access for families
Wellbeing
We foster emotional health and wellbeing through:
warm, genuine interactions with individual children
continuity of care
support with social interactions
nurturing of self esteem and independence
respect
stimulation and encouragement
recognition of individual importance